Welcome to OregonARMA.org

The Oregon Chapter of ARMA provides quality educational programs and is open to all who wish to learn more about information governance and records management.
Chapter Meetings are held every 2nd Tuesday of the month, September through May.
The Oregon State University Libraries and Press invites applicants for the University Records Manager position in the Special Collections and Archives Research Center at the Valley Library (SCARC).  The University Records Manager is a full-time (1.0 FTE) professional faculty position and reports to the Center's University Archivist. The University Records Manager is responsible for coordinating records management services and workflows within Oregon State University Libraries and Press (OSULP) and across OSU, including: the development and implementation of records management policies and retention schedules; oversight of the university's records centers; and identifying university records with long-term historical or administrative value. The Records Manager works collaboratively with academic and administrative units across OSU to apply policies and retention schedules, and to educate OSU employees and students about records management. In collaboration with Special Collections and Archives Research Center (SCARC) colleagues, the Records Manager fosters a culture of ethical, service-oriented stewardship. Robust and effective records management ensures that OSU identifies, preserves and provides access to the institutional records needed to perform essential functions and comply with relevant laws, regulations, and contractual requirements. The Records Manager also protects the university and its resources by ensuring that non-essential records are identified and retained or destroyed according to applicable retention policies.

As an Affirmative Action/Equal Opportunity employer, OSU values diversity in our faculty and staff regardless of their self-identity; to that end, we particularly encourage applications from members of historically underrepresented racial/ethnic groups, individuals with disabilities, veterans, women, and LGBTQ community members. The successful applicant will join a very collaborative and highly engaged team of library faculty and staff. Salary range is $51,072-$86,904, depending on experience. OSU Libraries & Press offers a relocation allowance and a comprehensive benefits package including medical, dental, and vision coverage, two retirement program choices, tuition discounts, and numerous other benefits, including professional development support. Oregon has no state sales tax. To review the full position description and qualifications and to submit application documents online by October 28, visit: https://jobs.oregonstate.edu/postings/126671 
Posting #P06125UF. For additional information contact Beth Shields at This email address is being protected from spambots. You need JavaScript enabled to view it.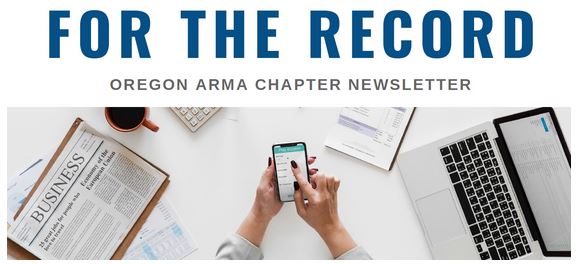 All links are to PDF files.


Current Newsletter:  March 2022