Welcome to OregonARMA.org

The Oregon Chapter of ARMA provides quality educational programs and is open to all who wish to learn more about information governance and records management.
Chapter Meetings are held every 2nd Tuesday of the month, September through May.

From Cartographer to CRM
Tuesday, January 11, 12-1:30pm
Click
HERE
to join the meeting.
Program Description:
How does someone start our drawing maps and transform into a seasoned Records & Information Governance professional holding multiple industry certifications and serving on multiple association boards?
Join Laure Carpenter, CRM, IGP as she maps her career journey. You'll be encouraged and inspired to become your own career cartographer.
About the Speaker:
With more than 25 years of experience in information governance and records and information management (RIM) in a range if industries, Laurie Carpenter, CRM, IGP, serves as Director of RIM at the Walt Disney Co. She is a frequent facilitator on gamification, marketing RIM, electronic content management systems, and records management basics. Ms. Carpenter has facilitated at the local and national level for organizations including ARMA International, Barnett International, and AIIM International.


Please check the link with the job postings, there are some interesting roles out there if one is interested.
Good luck!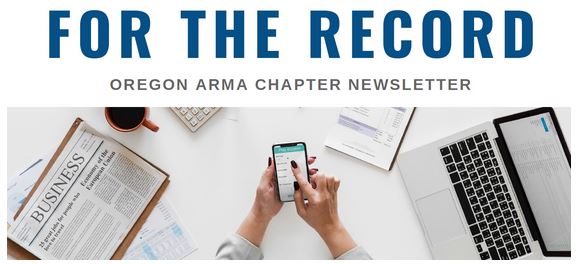 All links are to PDF files.


Current Newsletter:  December 2021